PALO SANTO Roller
Regular price

$20.00
Sale price
Pickup currently unavailable
INGREDIENTS
Free of synthetics, parabens, sulfates, mineral oil, fillers, petroleum, artificial fragrances, dyes + color additives. Vegan ingredients + no testing on animals, ever.
RITUAL
SAFETY
If you are pregnant, nursing, or under a doctor's care, consult your physician. Avoid contact with eyes, inner ears, and sensitive areas. In case of allergic reaction, immediately discontinue use.

* Stones are cleansed prior to incorporation.
If you have allergies, you can request a custom order.

This information has not been evaluated by the FDA. This product is not intended to diagnose, treat, cure, or prevent any disease. In case of allergic reaction, immediately discontinue use.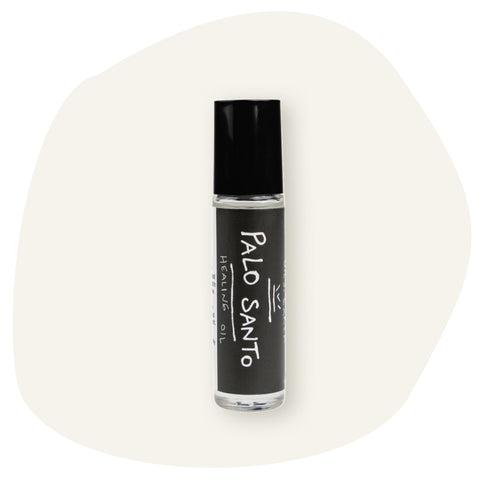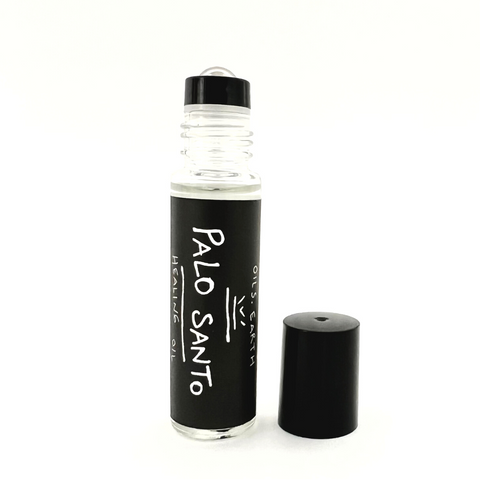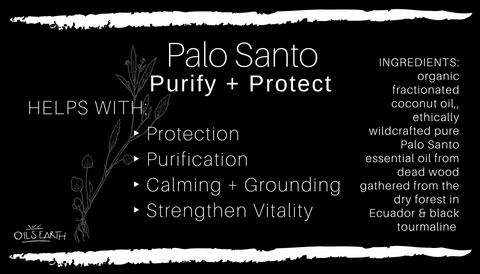 ☽ PALO SANTO ROLLER ☾
・Protect + Purify
・
May you feel centered, protected and cleansed, creating and being inspired without a single care in the world!

Cleanse and protect your personal space... Palo Santo is a true treasure!
Ethically wildcrafted from fallen dead wood gathered from the tropical dry forest in Ecuador (Parque Nacional Machalilla) our Palo Santo oil is distilled by a small community dedicated to sustainability and reforestation of this precious tree.
There's no cutting of any live trees. 
The Palo Santo or "sacred wood" tree has been worshiped by indigenous cultures in South America for its purifying and clearing powers for ages. Today, the oil of the wood is also recognized for its ability to uplift the mood, strengthen vitality and aid in protection.